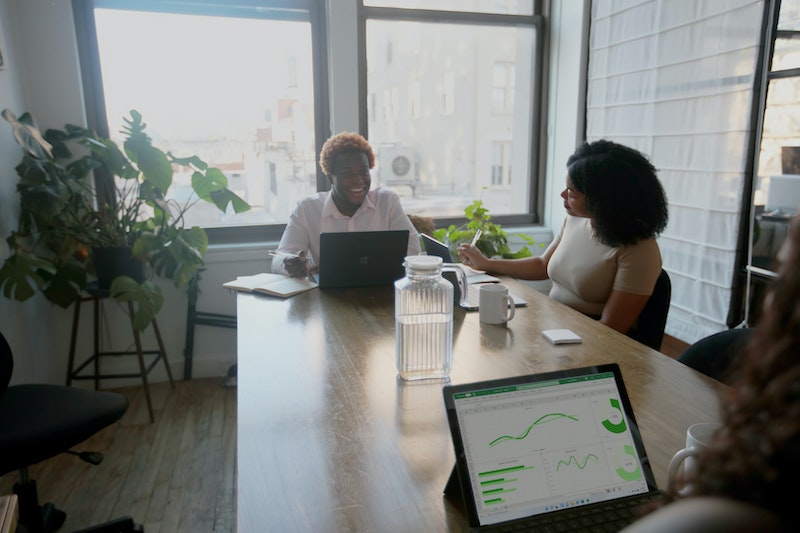 It's very likely that your home is the biggest purchase you will ever make. So when you are buying a home, it makes sense to shop around to find the best mortgage for your circumstances, ensuring you don't pay more than necessary. But buying a mortgage can be confusing—and when you start to do your research, we're sure a lot of questions come up about the details. Why try to do it all yourself? Instead, turn to someone who can help you navigate the process: a mortgage broker. We talked to Mark Bigelow, President of Homelend USA, to learn more about what a mortgage broker is, and how they can help you during this important and exciting time!
1. A mortgage broker understands the business.
Just like a real estate agent partners with you to help you find the best home, a mortgage broker partners with you to help you secure the best mortgage for your circumstances. You likely will purchase a home only a handful of times in your life—and maybe this is your first time. A mortgage broker knows the business, has done this over and over, and can help you navigate the process step-by-step. A good mortgage broker will answer all of your questions and help you feel comfortable along the way. Plus, your broker will know what different programs are available—like first time buyer programs, FHA programs, down payment assistance programs, and more—that can benefit you in your mortgage.
2. A mortgage broker compares multiple lenders.
It is important to comparison shop when you decide on a mortgage—not all lenders offer the same rates and products. This can be a time consuming process for one homebuyer to manage themselves. A good mortgage broker has relationships with all of the various lenders and understands exactly what you are getting with your mortgage, getting you the best possible rate and product for your situation.
3. A mortgage broker will find the right loan for your specific circumstances.
"Everyone assumes they are cookie cutter or fit into a box, but there are so many aspects to a mortgage, and we want to be sure each buyer is taken care of appropriately for their situation," says Bigelow. A mortgage broker will talk to you and understand your plans for the home. Are you going to live there a while? Do you plan to remodel immediately? We like to help people figure out which mortgage is right for them. And some buyers hit a roadblock before they even begin because they believe they can't afford a home, or that their credit will be a barrier. It makes sense, though, to investigate all options to get an understanding of what is possible and best for each buyer. Your broker will be able to recommend the loan that best suits your needs for both now and long term.

4. A mortgage broker will show you the numbers.
You have a lot to consider when comparing mortgages—paying points, locking an interest rate, additional fees and costs. A mortgage broker can help you process all of the numbers and show you exactly what everything means so you are not surprised.
5. A mortgage broker will take you through the process step by step.
We have all heard nightmare stories of home purchases that fall through because someone missed an important step along the way. A mortgage broker will gather all of your information and take a thorough inventory of the important documents you need each step of the way to be sure your financing moves forward to completion at home sale.
6. A mortgage broker can help you make the housing market work for you.
If you are searching for a home in a seller's market, you may have a hard time securing the perfect home. A preapproval can sometimes help you get the winning bid in a hot market. In addition, if you still aren't finding the right home, a mortgage broker is familiar with the lending process and may be able to help you find a mortgage that allows you to build in the financing for a remodel with home improvement lending that will make the home of your dreams possible out of a fixer-upper. "We can finance in the cost of improvements plus the purchase price of the property, and then structure the loan based on the total cost, not just the existing purchase price," says Bigelow.
7. You work with a mortgage broker at no cost to you.
Mortgage brokers work hard, with your personal interests in mind. Like a real estate broker or travel agent, we earn money based on commission from our large network of lenders. Generally, this means you don't pay anything to us out of your own pocket.
Are you interested in working with a mortgage broker as you go through the home-buying process? Contact us today to get started on your personalized mortgage solution—we offer free customized quotes and will help you find the best rate for your mortgage!